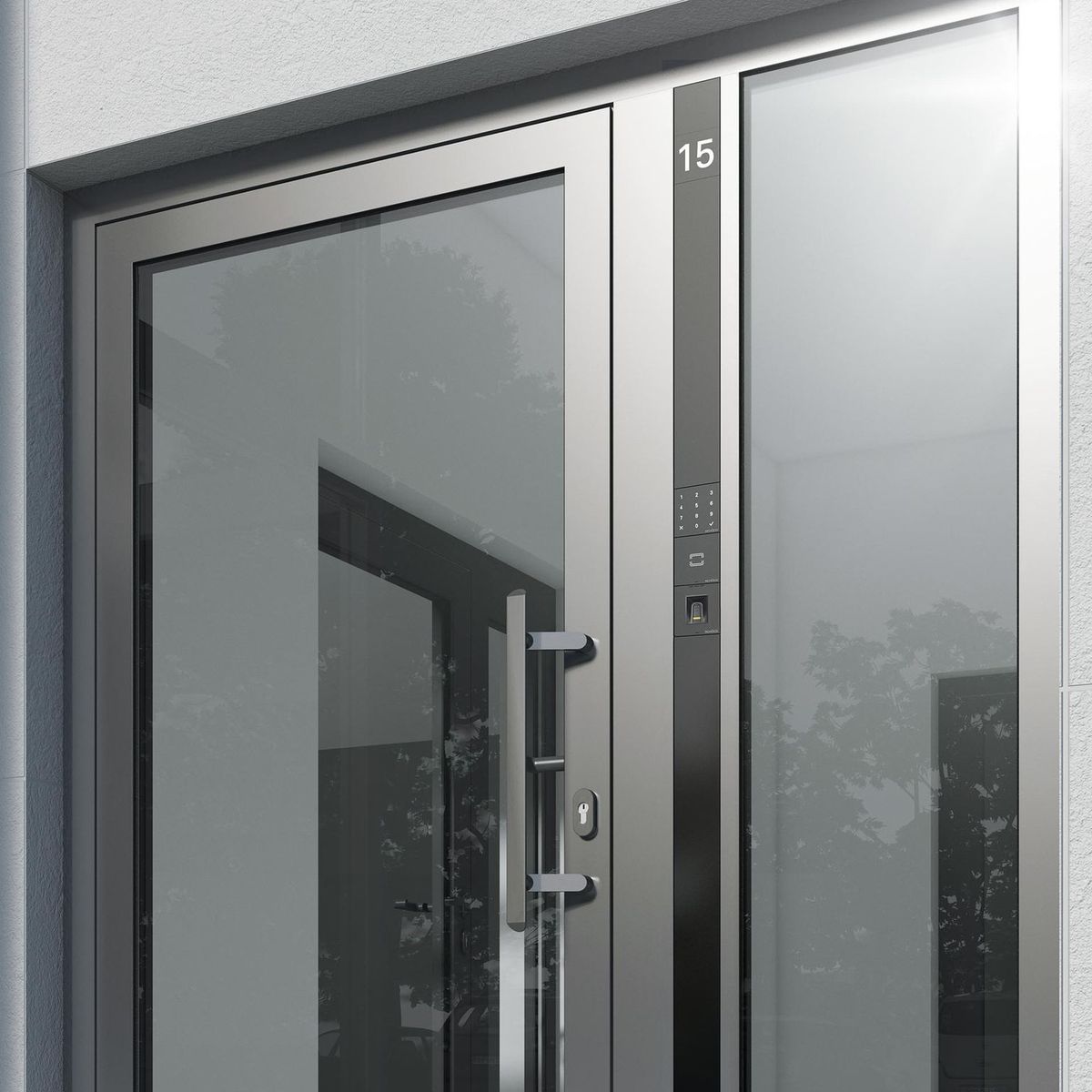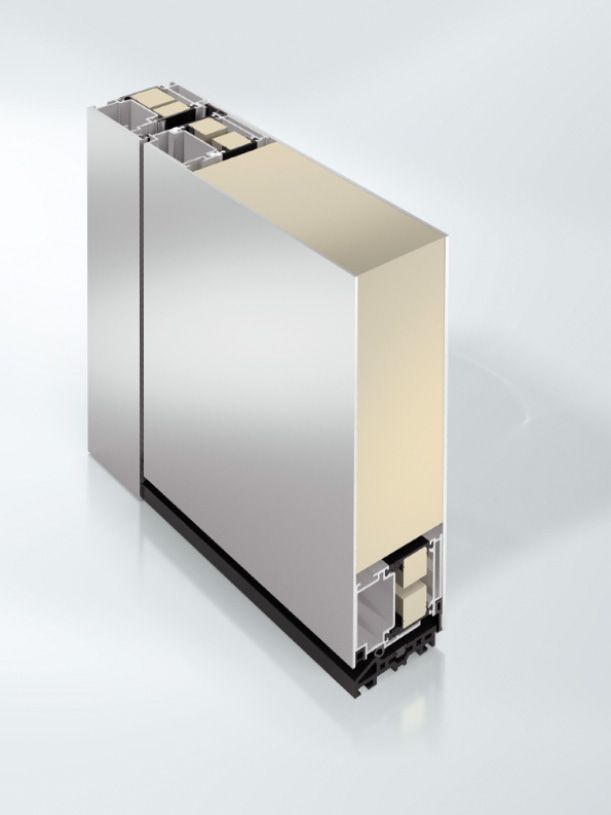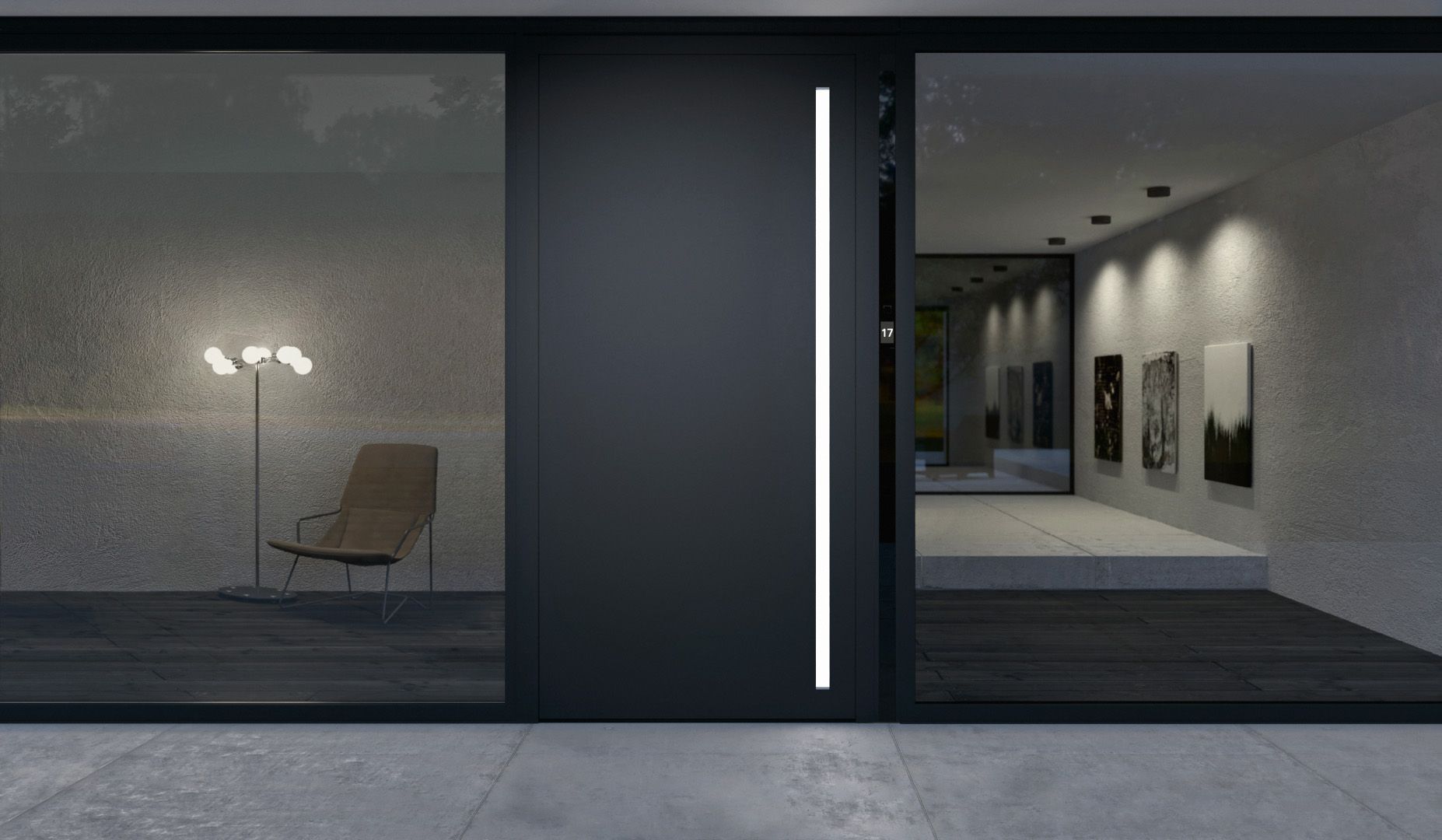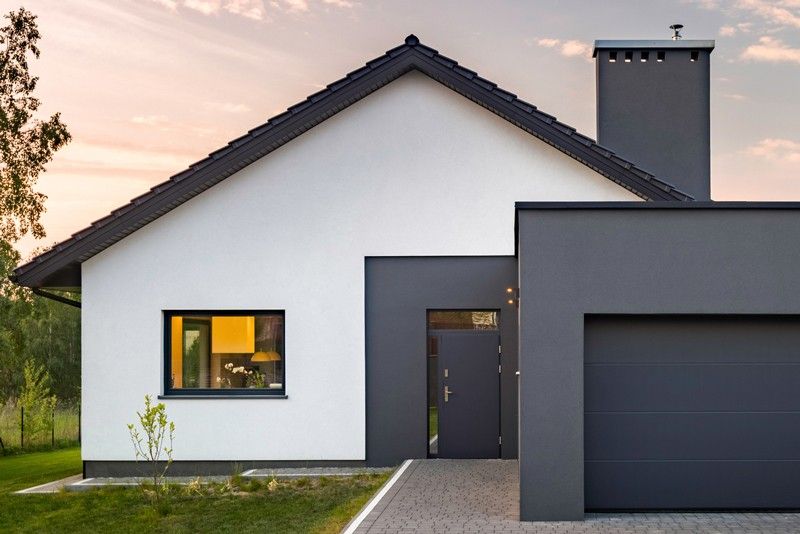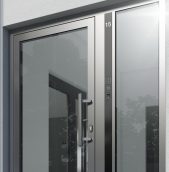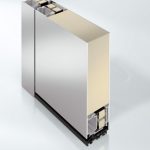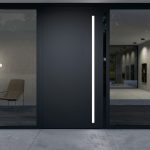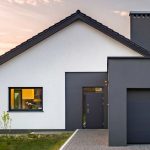 Aluminium Entrance Doors
Aluminium entrance doors supplied by SCS are available in a large variety of decorative door panels. In high-use areas, such as shop fronts and office entrances, aluminium is the perfect choice. Our aluminium entrance doors are extremely strong, durable and highly secure, making them the perfect choice for commercial and residential projects. SCS manufactures high quality entrance doors in large sizes due to their strength and durability. We powder coat or anodise aluminium entrance doors in a range of colours and textured finishes.
The thermal performance of standard aluminium as a material can be quite poor. For this reason, our aluminium entrance doors always come as thermally broken profiles coupled with high-efficiency double or triple glazing. Combining these technologies results in an aluminium product with high performing thermal and acoustic performance, closing the performance gap between timber and uPVC products.
Get a Quote
Download Brochure
SCS supplies a range of aluminium standard decorative door panel models to incorporate into your residential or commercial building project. There are a variety of different door models available, which can then be customised to suit your own design by changing the colour, finish, glazing type, handles, and hardware. The full range of aluminium entrance door panels available can be viewed in the aluminium entrance door brochure.

SCS supplies aluminium doors in various finishes and surfaces. Typically, aluminium doors are powder coated or anodised to suit. Any RAL colour can be powder coated to any level of gloss as required. The RAL colour chart can be accessed via the link below.
In addition to the standard powder coat finish, SCS can also offer a range of timber veneers and textured surfaces to suit all project requirements. Please contact SCS to find out more about our aluminium surface finishes and colours.
Entrance door handles and hardware can greatly influence the final appearance of the entrance door. SCS supplies a wide range of hardware from various suppliers, giving our clients a number of styles to select from, from heritage-style hardware to more modern contemporary designs.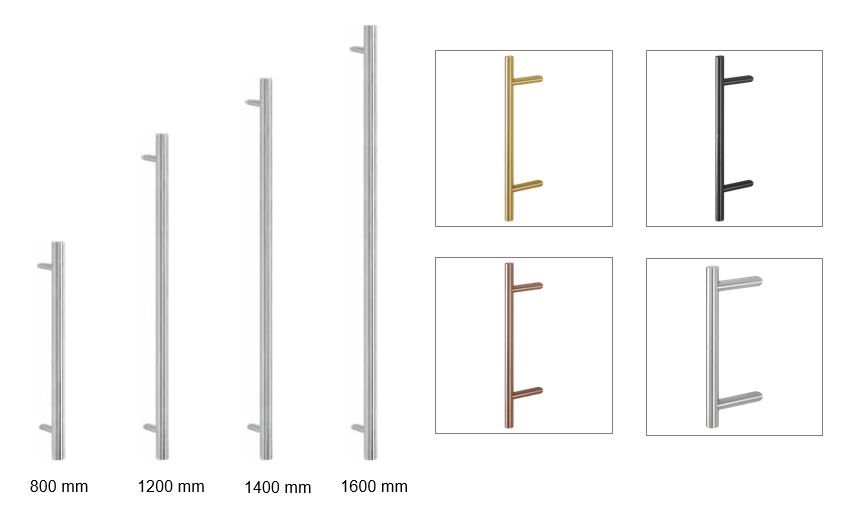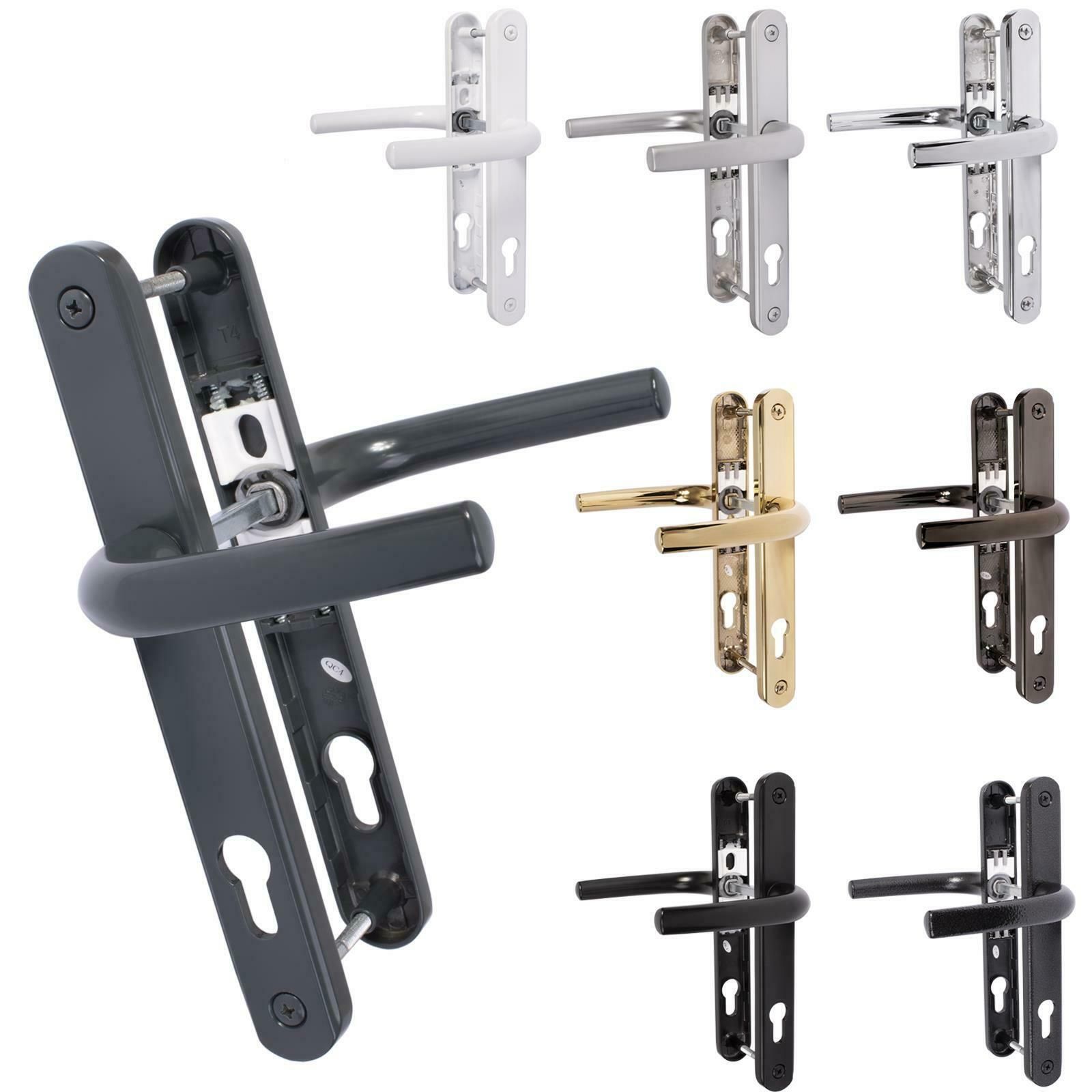 Our entrance doors are also available with a number of keyless systems and motorised locks.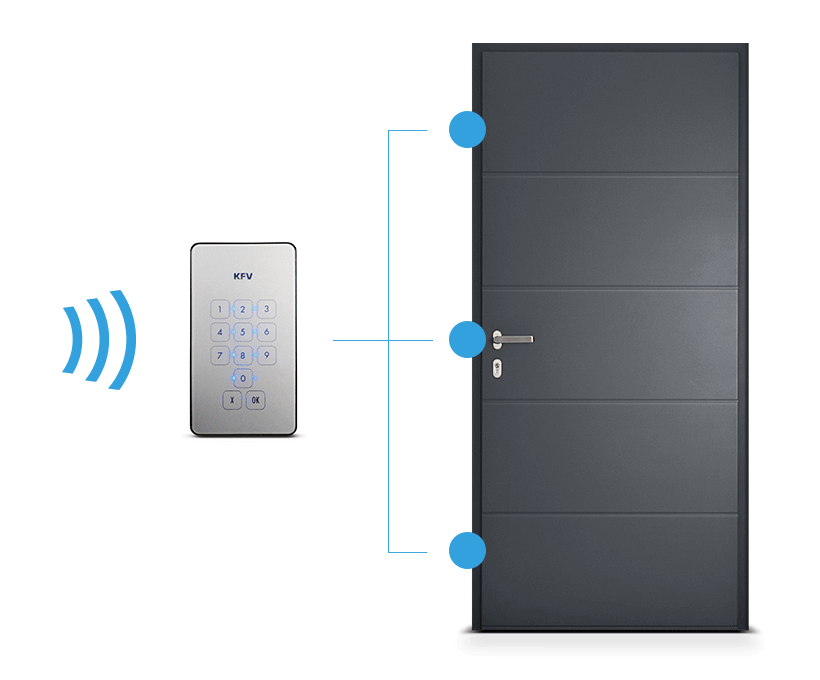 High entrance door security is dependent on the lock type and locking mechanism used, as well as the door frame and door panel quality and strength. All of our products integrate these principles seamlessly, resulting in a secure and high-quality entrance door.
The locking cylinder used can greatly impact the security properties. SCS supplies these cylinders with specialised key indentations (lateral drill holes) or self-locking mechanisms within the cylinder, to ensure you have the most secure product. Standard commonly used cylinders can be manipulated, allowing an intruder to access your property.
The locking mechanism is a major element of entrance door security. As a standard, all SCS entrance doors supplied come with a European style triple locking point system, meaning there are 3 areas around the door panel; one latch bolt (lock bolt) and two hook bolts that secure the door into the frame. This system is usually sufficient to prevent intruders from manipulating or forcing the door open. We also provide options to increase the number of locking points if required, to further enhance the security of the entrance door.