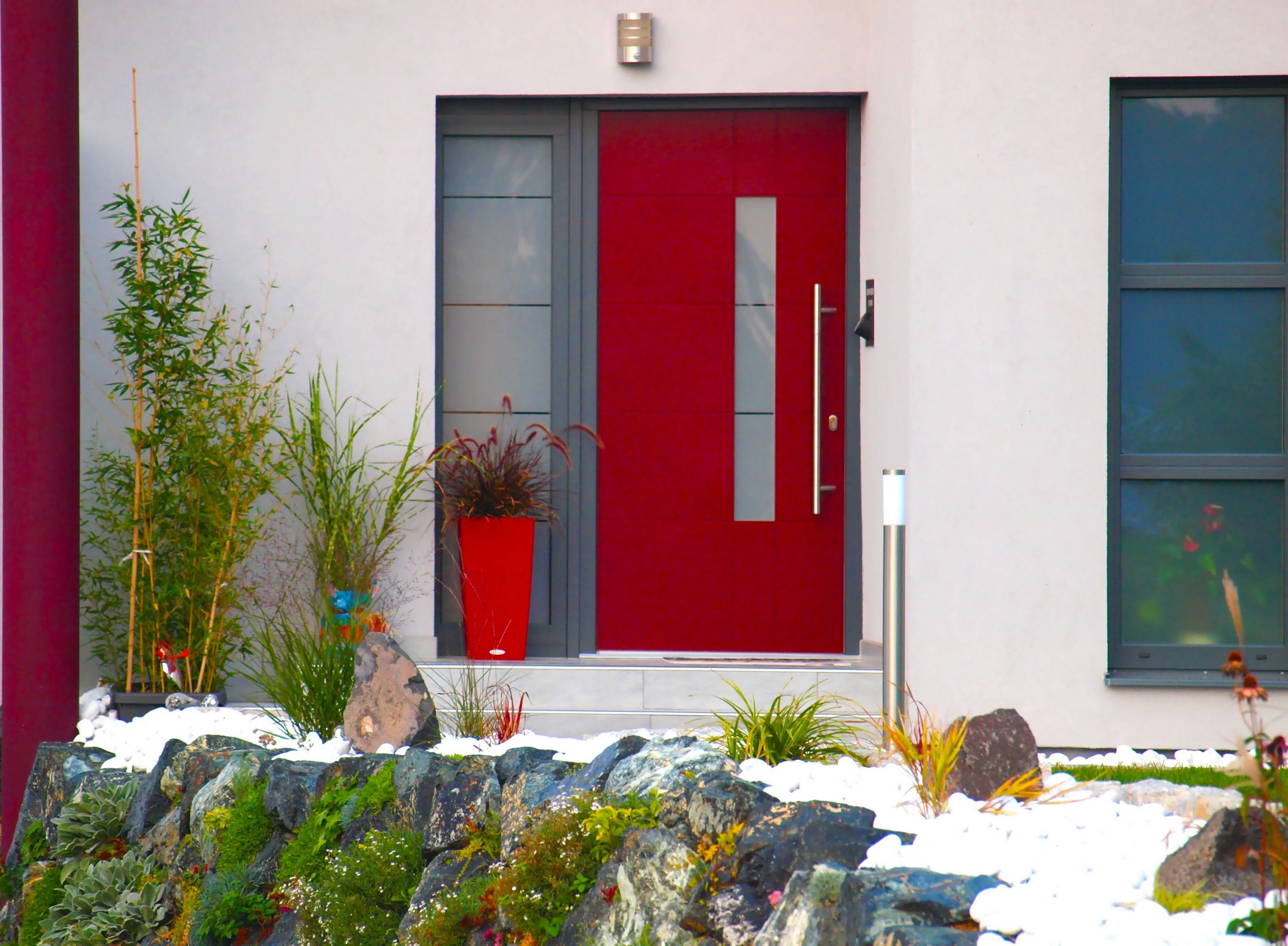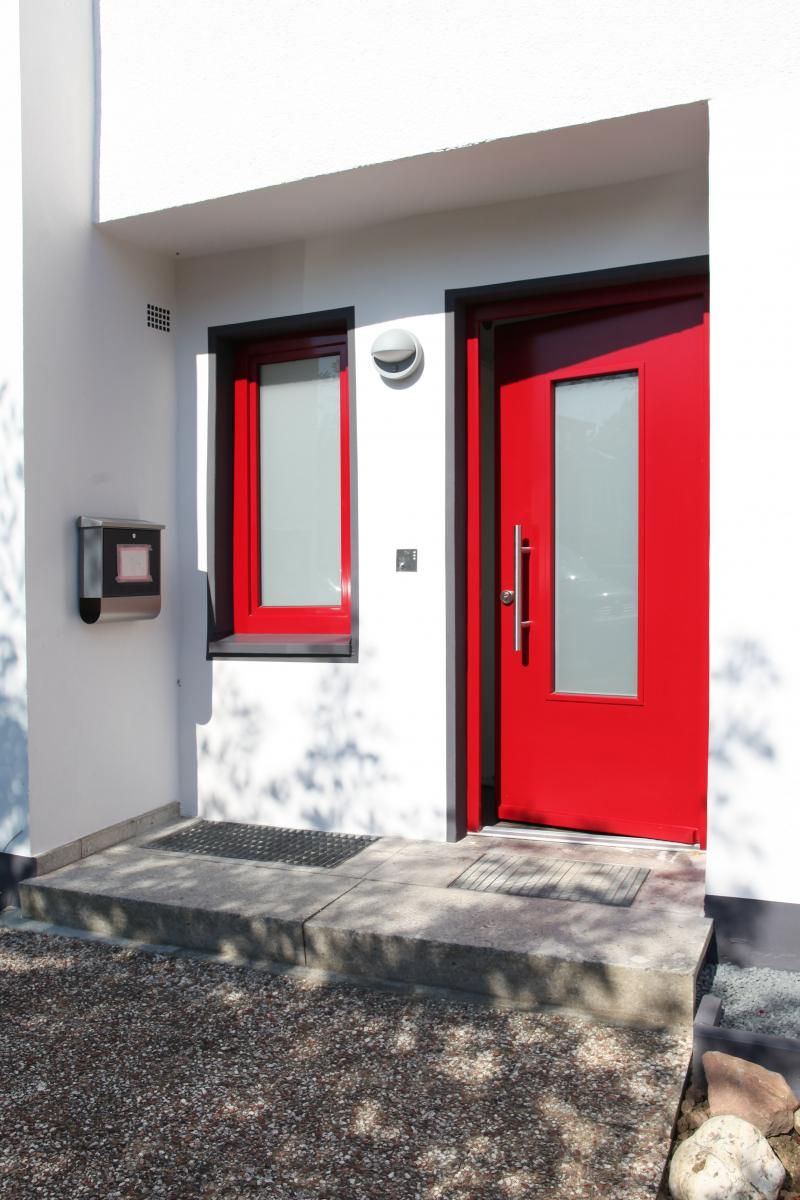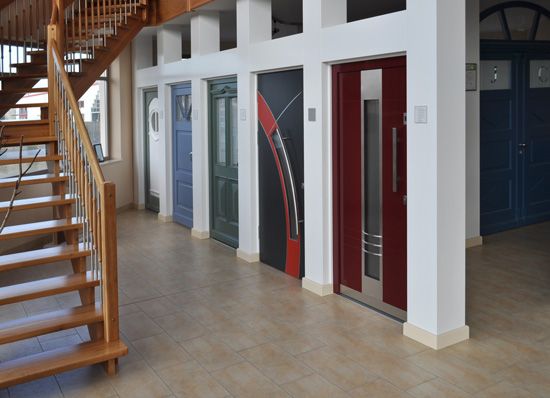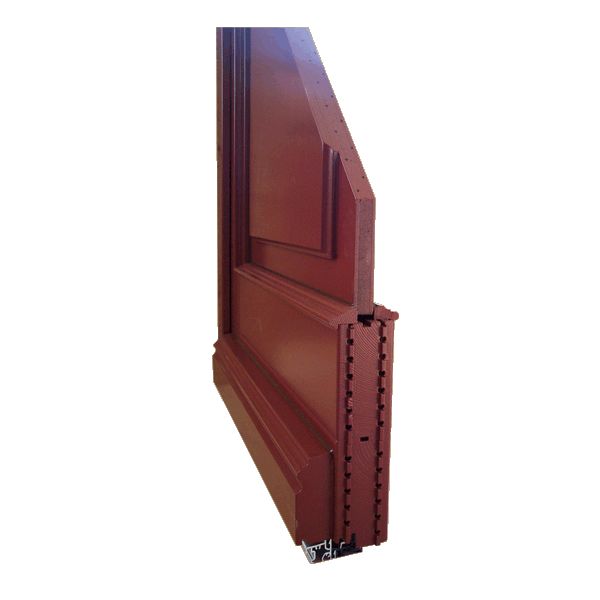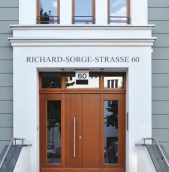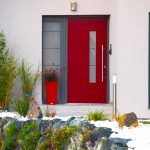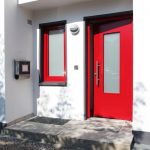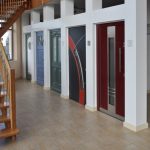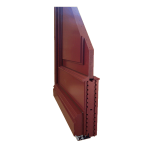 Timber Entrance Doors
Our timber entrance doors are flexible in design, allowing our clients to customise the door to their liking. We design and machine each door panel to a custom design as required. We have a wide range of timber features and glazing bars to suit any style. SCS will supply your desired door, based on sketches or drawings containing design elements, such as lites, hardware, and finishes. Otherwise, you can also choose from a variety of pre-designed models and configurations. In combination with our secure locking system options, your timber door will bring class and style to your home or business.
As seen on our Double and Triple Glazed Timber Windows page, our entrance doors are available in 3 profile depths. The chosen profile thickness defines the thermal and acoustic performance of the door. Our timber entrance doors are also available in a number of wood types and finishes. The timber species available and the finishes possible can be reviewed on the Double and Triple Glazed Window page. We can also supply these timber entrance doors with external aluminium cladding, in order to provide extra weather protection and strength to your entrance door.
Get a Quote
Download Brochure
Download Finishes
For projects requiring some inspiration, SCS supplies a range of standard decorative door models, with the complete range available in the timber entrance door brochure. These standard models can form the base of your design, with options to customise the colour, finish, glazing type, hardware, handles and fittings.
Timber doors can be manufactured from a variety of suitable timbers. During the manufacturing process thin wood scantlings of opposing grain orientation are glued together (so called, multi-layer bonding) to achieve a strong, rigid and torsion-free framing system.
We offer many species for our German timber doors, which can be seen below.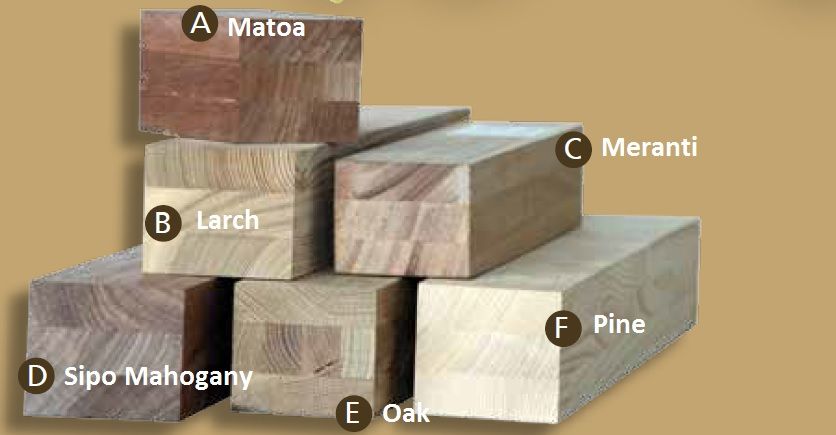 All our timber is sustainably sourced and certified. Upon special request, SCS supply Accoya wood, which is created via acetylated wood modification creating a sustainable, non-toxic and wrap-free product.
Our German imported timber doors are completely finished in the factory prior to shipping. Their state-of-the-art manufacturing plants implement machine painting to ensure an even and consistent finish to all items. The timber doors are treated with 2 under coats and 2 top coats to ensure the finish is high quality and the paint/stain absorbed into the timber.
Our range of timber finishes can be accessed via the Downloads tab.
Entrance door handles and hardware can greatly influence the final appearance of the entrance door. SCS supplies a wide range of hardware from various suppliers, giving our clients a number of styles to select, from heritage style hardware to more modern contemporary designs.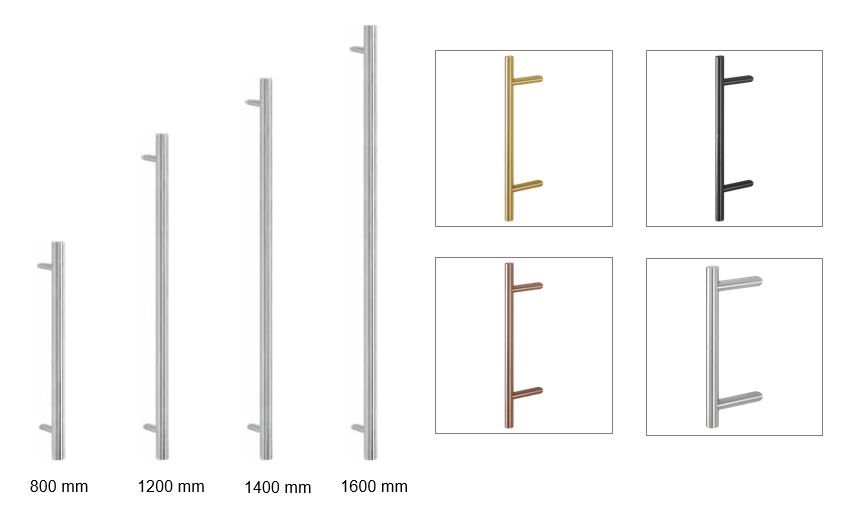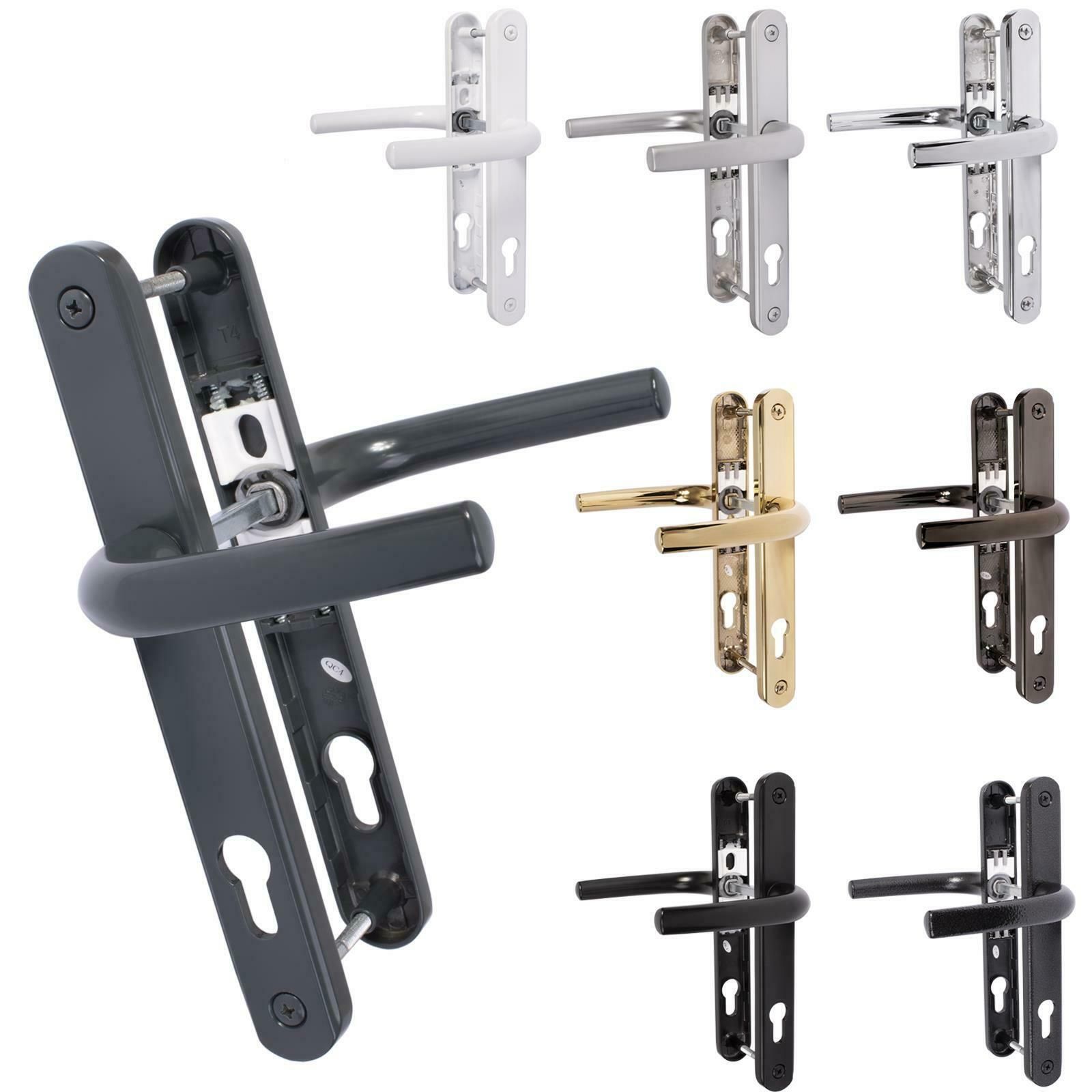 Our entrance doors are also available with a number of keyless systems and motorised locks.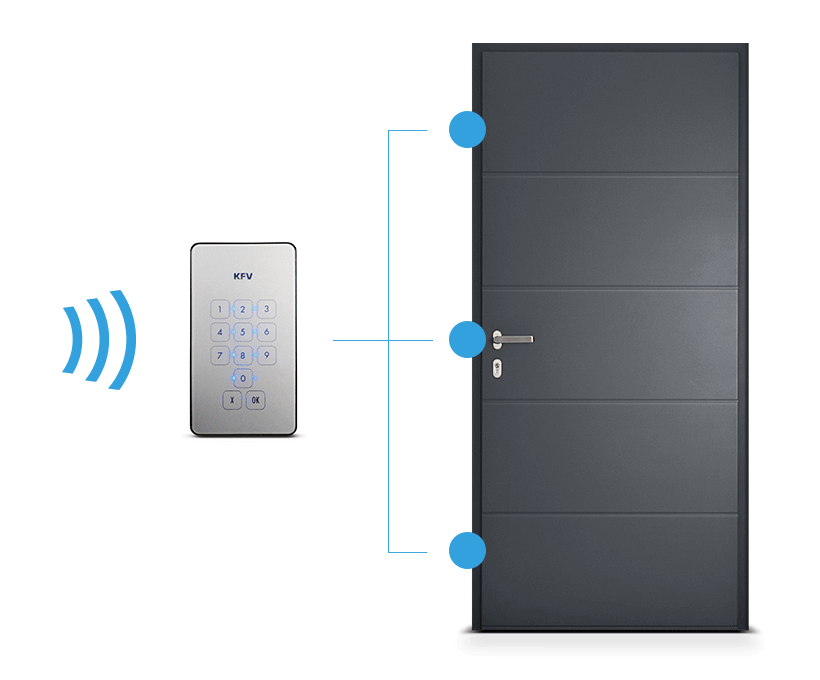 High entrance door security is dependent on the lock type and locking mechanism used as well as the door frame and door panel quality and strength. All of our products integrate these principles seamlessly resulting in a secure and high-quality entrance door.
The locking cylinder used can greatly impact the security properties. SCS supplies these cylinders with specialised key indentations (lateral drill holes) or self-locking mechanisms within the cylinder, to ensure you have the most secure product. Standard commonly used cylinders can be manipulated, allowing an intruder to access your property.
The locking mechanism is a major element of entrance door security. As a standard all SCS entrance doors supplied come with a European style triple locking point system, meaning there are 3 areas around the door panel; one latch bolt (lock bolt) and two hook bolts, that secure the door into the frame. This system is usually sufficient to prevent intruders from manipulating or forcing the door open. We also provide options to increase the number of locking points if required, to further enhance the security of the entrance door.