Consulting and Project Management
Sustainable Construction Services is eager to provide you with consulting and project management services. We can provide you with a variety of services, from simple advice, calculations and organisational tasks to detailed consulting and project management services.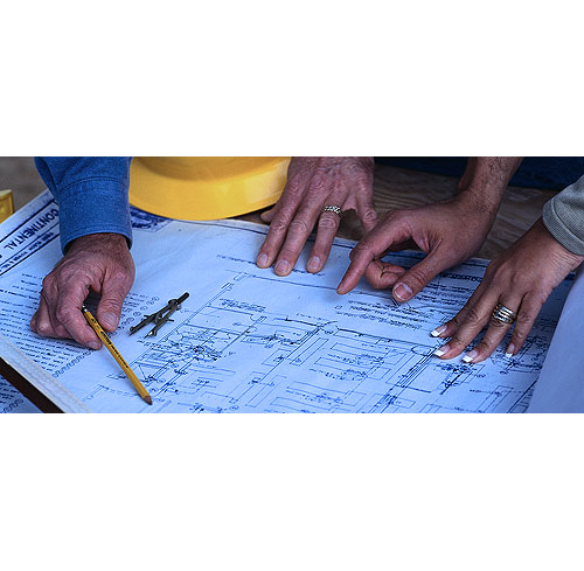 Consulting at Design and Planning Stage
SCS can provide technical and design information at early stages of the project and help defining scope and details of your project. We source suitable products on the Australian and international markets, provide technical specifications and detail drawings. If details for customised architectural designs are required, SCS will provide these directly or request them from overseas suppliers. It is important to us that your project achieves best possible outcomes regarding energy efficiency, acoustics, security and durability.
Being a "broker" with no interest in selling one or some particular products, SCS will ensure that you receive the best possible products for your individual need and application. From our experience, many great products are available at great value, as long as the planning is done thoroughly and professionally. With a commitment to energy efficiency, durability and quality, SCS will improve your construction or refurbishment project regarding price and outcome.
SCS is particularly interested in consulting you regarding ESD, energy efficiency and associated cost advantages, such as reduction of energy costs/ outgoings, resale value increase, life-cycle cost reductions (maintenance and repair), etc. We further consult our customers on topics concerning, health, stress reduction and individual well-being, which leads to increase in productivity and reduced health care efforts & costs, also costs of sick leave days for employers.
Project Management of Refurbishments, Purchasing and Supplier Management
With extensive experience in project management, SCS offers to project manage your refurbishment project, parts of your construction project or your supply chain for construction related products. Major cost savings are possible, when purchasing products through our supplier base as volumes increase with every additional project. Further synergies can be achieved by using SCS technicians or contractors for a variety of works, still being subject to intense quality control and monitoring. It will also provide your project with increased flexibility changing course and order of works on short notice if required.
Please Contact Us to find out how SCS can improve your project or provide valued advice.