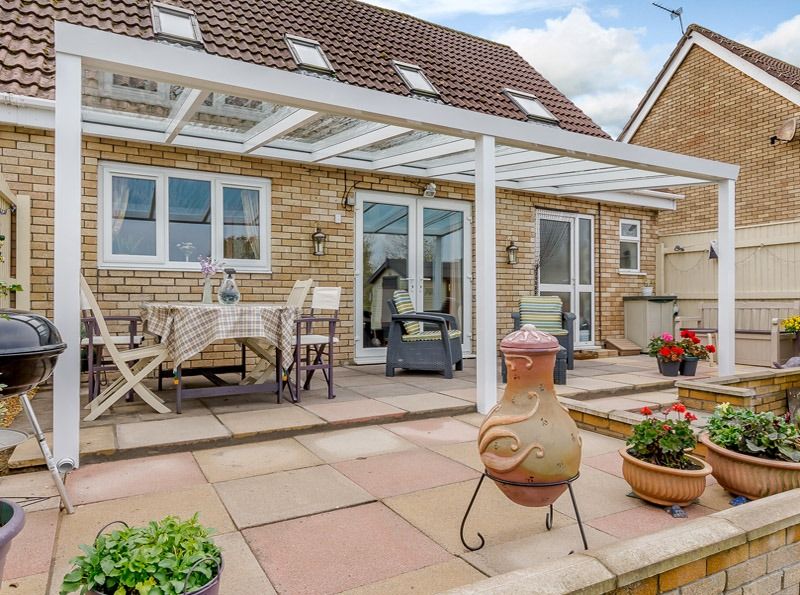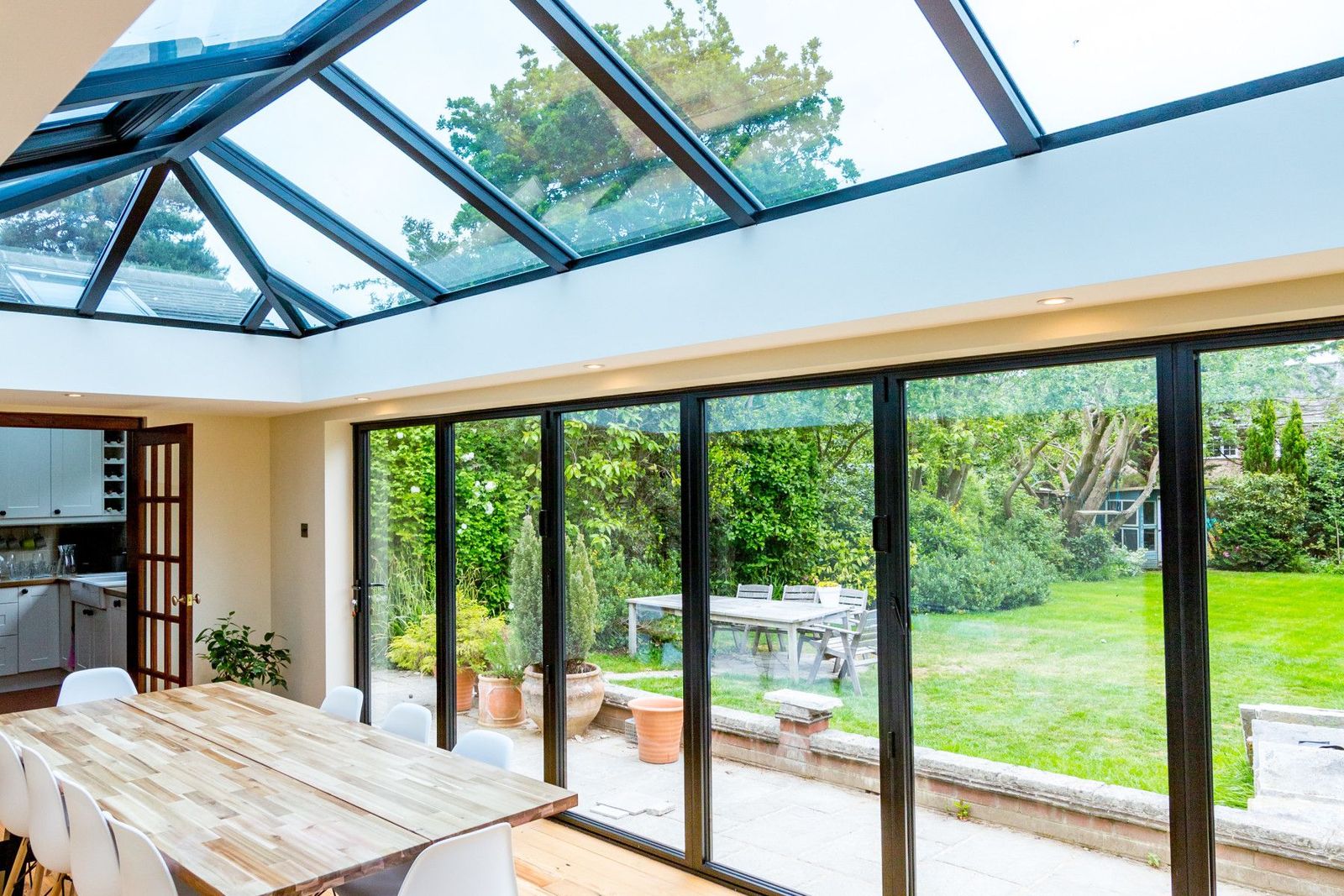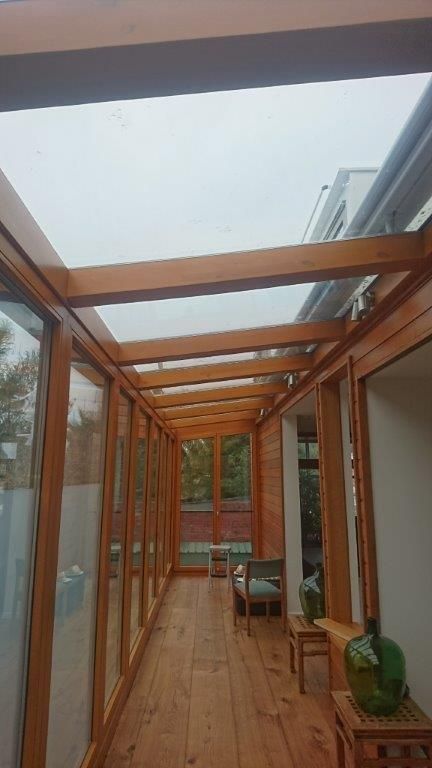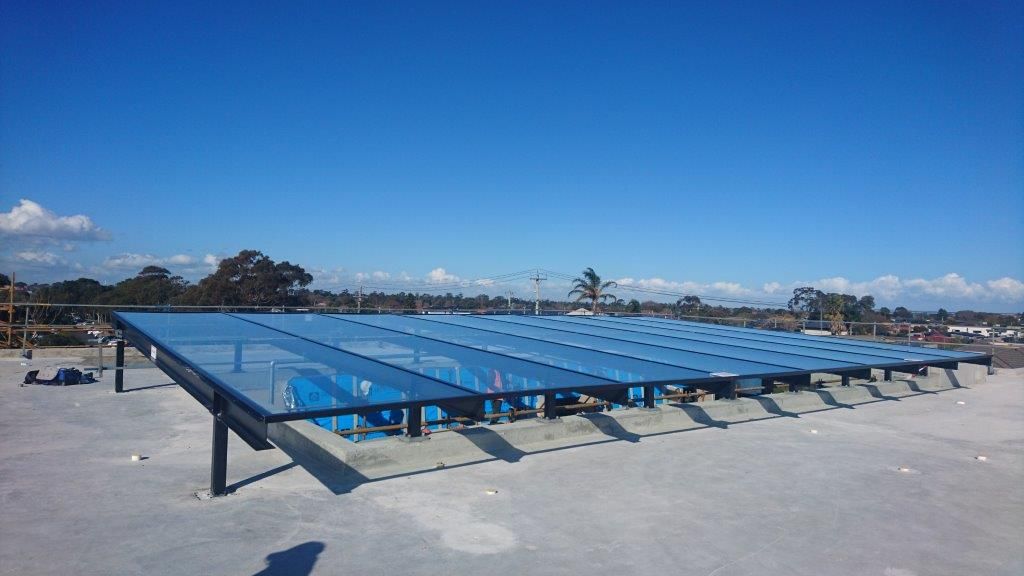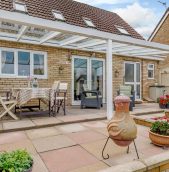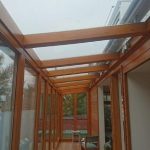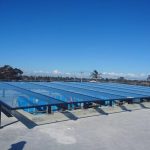 Glass roofs are often installed in high-end residential buildings as well as commercial buildings. Not only are they a fantastic design element in buildings, but they also provide an abundance of natural light, which is very important for health.
In residential buildings glass roofs can be used in living areas, kitchens, patios, glass roof pergolas, entertainment areas, bedrooms etc. to provide natural light, insulation and weather protection. Natural light reduces electricity costs during the day and allows sunsets and bright nights to become part of your living experience.
In a commercial setting, custom made glass roofs can be used in work areas, meeting spaces, lunchrooms, restaurants, retail facilities, sporting venues and function rooms. For clients, business partners and visitors, this makes the business more attractive due to the bright and positive environment. The natural light is also beneficial for employees as it keeps them healthy, motivated and productive.
SCS custom makes glass roofs in a variety of materials (aluminium, timber, uPVC and composite materials), incorporating different options for glazing and sun control systems. A Glass roof can be used for:
Glass roof pergolas
Glass roof patios
Glass roof walkways
Atrium glass roofs
Glass roofs for pool enclosures
Sloped overhead glazing
Sunrooms and conservatories
Skylights and glass roofs are important for providing natural daylight; however, they must be designed properly with the correct glazing technology and products to ensure that they are not impacting the comfort of the internal environment. Comfort in buildings is achieved through stable temperature and low noise transmission.
SCS can provide a variety of products and advice on how to best achieve your design and performance goals. The performance of the glass roof will be impacted by the type of glazing and the exact type of glass used.
Single Glazed Glass Roof and Skylight
Single glazed glass roofs and skylights are cost effective and lightweight, leading to quicker and easier installation. Single glazing is the ideal choice for cases that require only weather protection (e.g., outdoor spaces) and do not require high thermal insulation. Typical uses for single glazed glass roofs include:
Glazed pergolas/patios
Outdoor entertainment areas/outdoor dining areas
Greenhouses
Glass awnings
Walkways and stairways
Pool/spa enclosures
Double Glazed Glass Roof and Skylight
Double glazed glass roofs, depending on the makeup can be cost effective, considering the resulting thermal and acoustic benefits. As a minimum double glazing should be used for glass roofs that are over interior conditioned areas (e.g., living areas, offices etc.). Typical uses for double glazed glass roofs include:
Living areas
Dining areas
Indoor entertainment areas
Bedrooms
Bathrooms
Sunroom enclosures/conservatories
Office areas
Triple Glazed Glass Roof and Skylight
Triple glazed glass roofs offer extremely high thermal performance and acoustic insulation. Triple glazed glass roofs are used in buildings that are looking to achieve low energy usage or Passive House Certification. Typical uses for triple glazed glass roofs include:
Living areas
Dining areas
Indoor entertainment areas
Saunas/spas
Bedrooms
Sunroom enclosures/conservatories Passive House or Low
Energy Buildings
Skylight and glass roofs must be designed and installed carefully to ensure compliance with Australian Standards and building codes. The final product must be compliant, safe and water/draft proof.
SCS delivers skylight and glass roof projects from start to finish. We offer services from initial pricing of the project through to detailed design, construction drawings, installation and certification. Detailed engineering design can be provided by SCS, with both calculations and compliance certification when required by the project's Building Surveyor.
Skylights and glass roofs are often completely exposed to the weather, so it is essential that they are designed to optimise water run-off and ensure there are no small gaps for water to penetrate and leak through. Incorrect waterproofing, missing seals, lack of fixings or insufficient structural strength can lead to high value damages and insurance claims.
Skylight and glass roof installation can be tricky as they are often installed in places that are hard to access. SCS has experience and the correct qualifications to carry out these works safely and compliantly. We manage the whole process including crane hire if required and high access equipment (e.g., scaffolding, scissor lift etc.).
All glass roofs and overhead glazing are custom designed, installed and certified by SCS. This allows us to tailor the requirements to each unique job.
Glass roofs can be made to a variety of shapes and configurations including pyramid, flat, sloped and curved shapes. Our comprehensive design service gives complete design freedom, with the end result visually pleasing, safe, certified and water proof.