Glulam - Glue Laminated Timber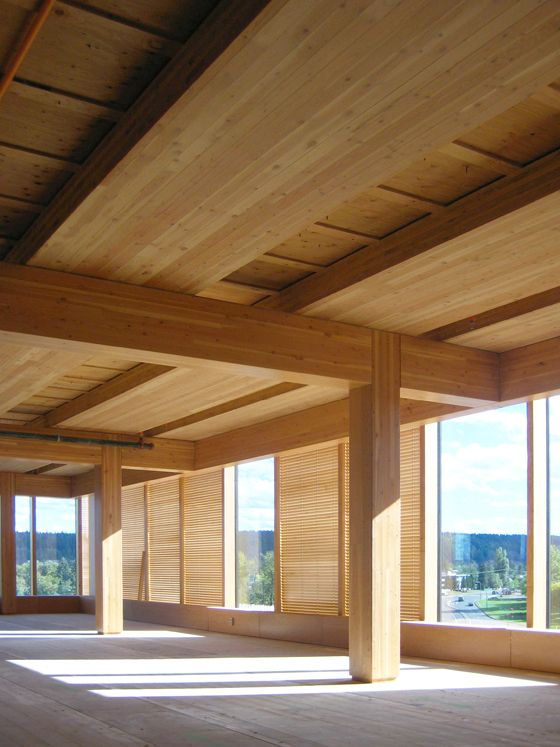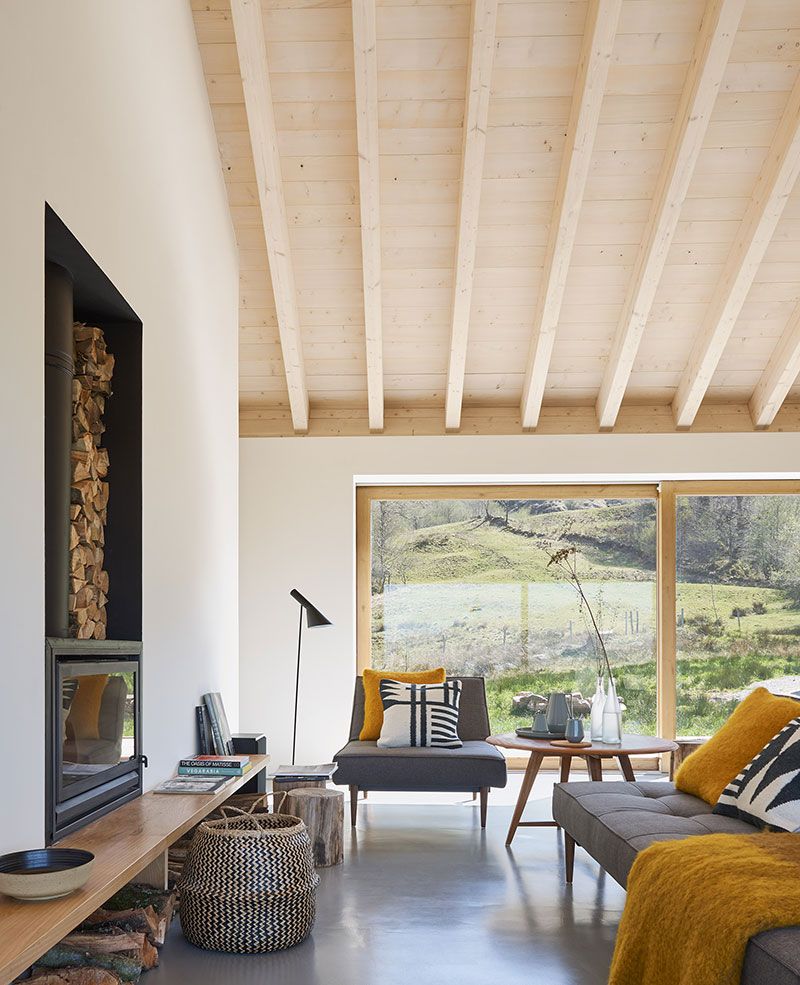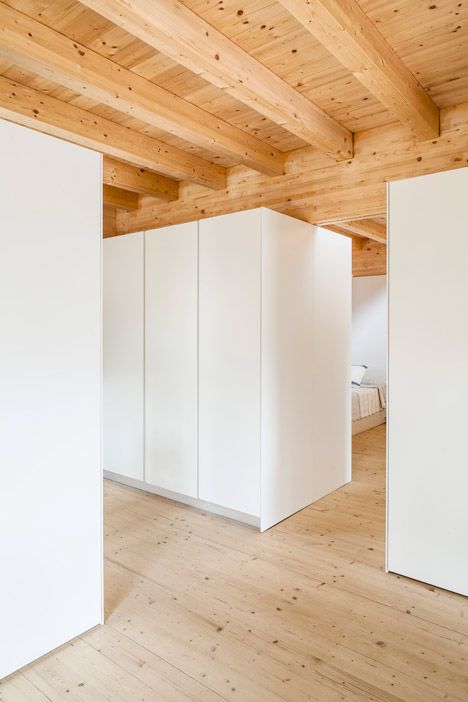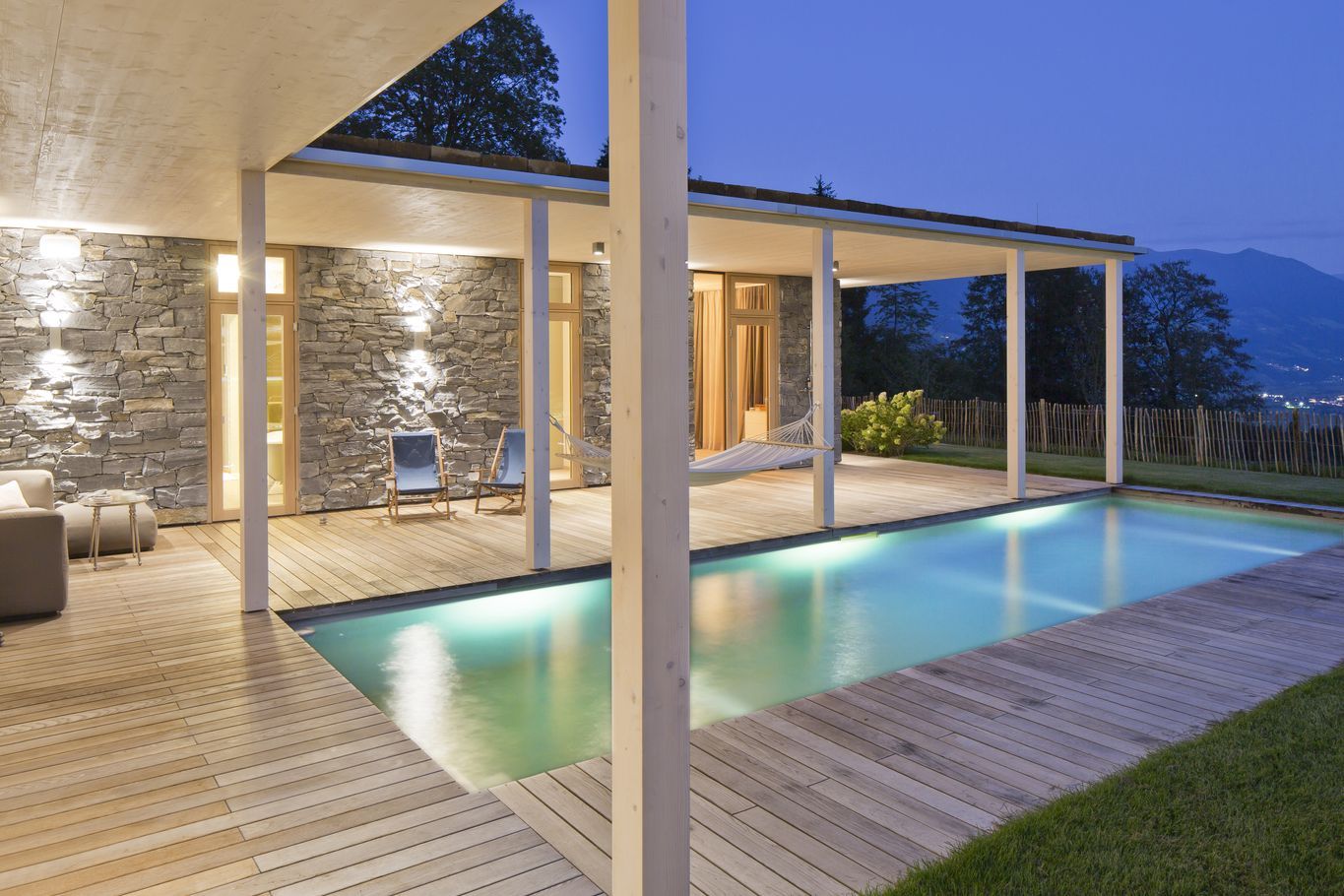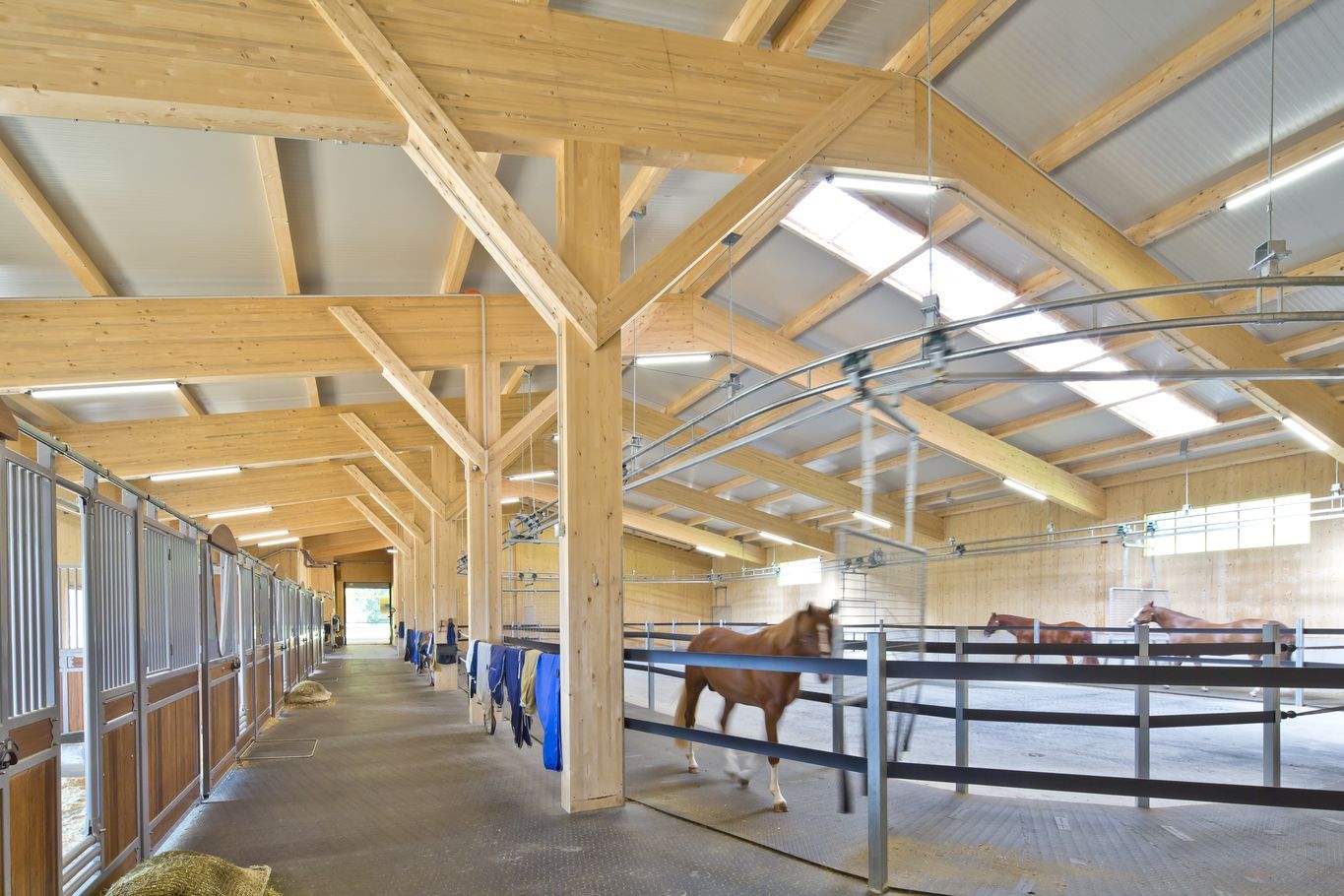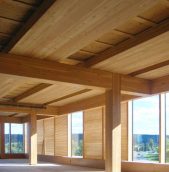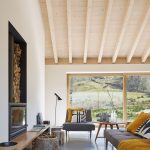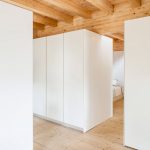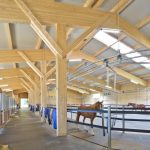 Glulam – Glue Laminated Timber
Glue Laminated Timber (known as Glulam) is an engineered wood product used for beams and posts for both its structural strength and natural finish. We manufacture Glulam products similar to CLT, however the lamellas are glued along the grain to create a high carrying capacity of the beam.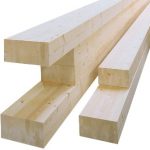 There are a number of advantages using Glulam for your residential or commercial project, such as:
High strength, stability and load-bearing capacity
Lightweight
High level of prefabrication available
High quality surface finish
Construction and architectural versatility, due to special shapes being available (e.g., curved) and high component strength levels
We manufacture our products to standard specifications or custom according to the required length, dimension, strength class and surface quality. SCS supply beam sizes in widths between 60-280 mm, heights between 60-1280 mm and lengths between 6-18 m. Similar to CLT, Glulam is also available in visible or non-visible quality, depending on the client's design and requirements.
Get a Quote
Download Brochure
Glulam is manufactured as standard units, in a variety of lengths, dimensions, strength classes and surface finishes based on the clients' requirements.
| | |
| --- | --- |
| Wood Species | Spruce |
| Surface Finish | Visible quality, non-visible quality |
| Strength Classes | GL24c, GL24h, GL28c, GL28h, GL30c, GL30h*, GL32c*, GL32h* |
| Surface and Finger Joint Gluing | Modified melamine resin, for categories 1-2, UV-proof and weather proof, light |
| Width | 60 – 280 mm** (in 20 mm steps) |
| Height | Up to 1280 mm (in 40 mm steps) |
| Length | 6 – 18 m*** |
| Cut to Length | 3.5 – 18 m*** |
*Only visible quality
**Width 60 mm is split, only available in GL24. Width 280mm in GL24 available, in GL28c on request
***Maximum length subject to transport solution available
| | | |
| --- | --- | --- |
| Grade | Visible Quality | Non-Visible Quality  |
| Surface | Planned on 4 sides, chamfered | Planned on 4 sides, chamfered, rough areas permitted in some cases |
| Insect Attack | Not permitted | Permitted to a minor degree |
| Pith | Permitted | Permitted |
| Discoloration (Blue Stain / Red Stain) | In principle free of colour defects, up to 5% of the surface permitted | Permitted |
| Resin Pocket | Admissible up to 5 x 50 mm, no cluster | Permitted |
| Intergrown Knots | Permitted | Permitted |
| Black Knots | Permitted up to 30 m | Permitted |
| Fallen Out Knots | Permitted up to 10 m | Permitted up to 20 mm |
| Pin Knots | Permitted | Permitted |
 

Product

Glue Laminated Timber (Glulam)

 

Application

Columns, posts, beams etc.

Strength Classes

GL24, GL28, GL30, GL32*

Assembly

Combined (c) / Homogenous (h)

Manufacture

In accordance with EN 14080

Wood Species

Spruce

Mechanical Grading

In accordance with EN 14081-3

Lamellae

40 mm

Adhesive

Modified melamine resin, light, non-darkening joints

Moisture Content

9 – 14 %

Surface Quality

Planned on 4 sides, chamfered edges, visible quality, non-visible quality

Combustion Behavior

0.7 mm / min

Fire Behavior

D-s2, d0

Dimension Tolerance

Width +/- 2 mm

Height +/- 2 mm

Length +/1 0.1%

Change in Shape

Axially 0.01-0.02 % per % change in moisture content

Radially 0.19% per % change in moisture content

Tangentially 0.34% per % change in moisture content

Heat Conductivity

0.13 W/mk

Water Vapor 

Resistance Coefficient

 μ

= 40
*Available on request 
Component

Combined Glulam

Homogenous Glulam

Strength

Class

GL24c

GL28c

GL30c

GL32c

GL24h

GL28h

GL30h

GL32h

Strength Values (N/mm

2

)

Deflection

(fm,g,k)

24

28

30

32

24

28

30

32
Glulam engineering are services provided by SCS and our experienced team. We have technically experienced in-house staff and a wide network of engineering consultants that we can engage in order to deliver your Glulam solutions. We provide you with comprehensive advice and sound services throughout the whole process. Our qualified engineers and construction specialists can provide you with support throughout the whole process from initial design to completion. Our main services include:
Structural engineering and physical characteristics
Fire engineering and data
Advice on construction techniques and connection materials
Construction details and connection details