Conservatory & Sunroom Blinds & Awnings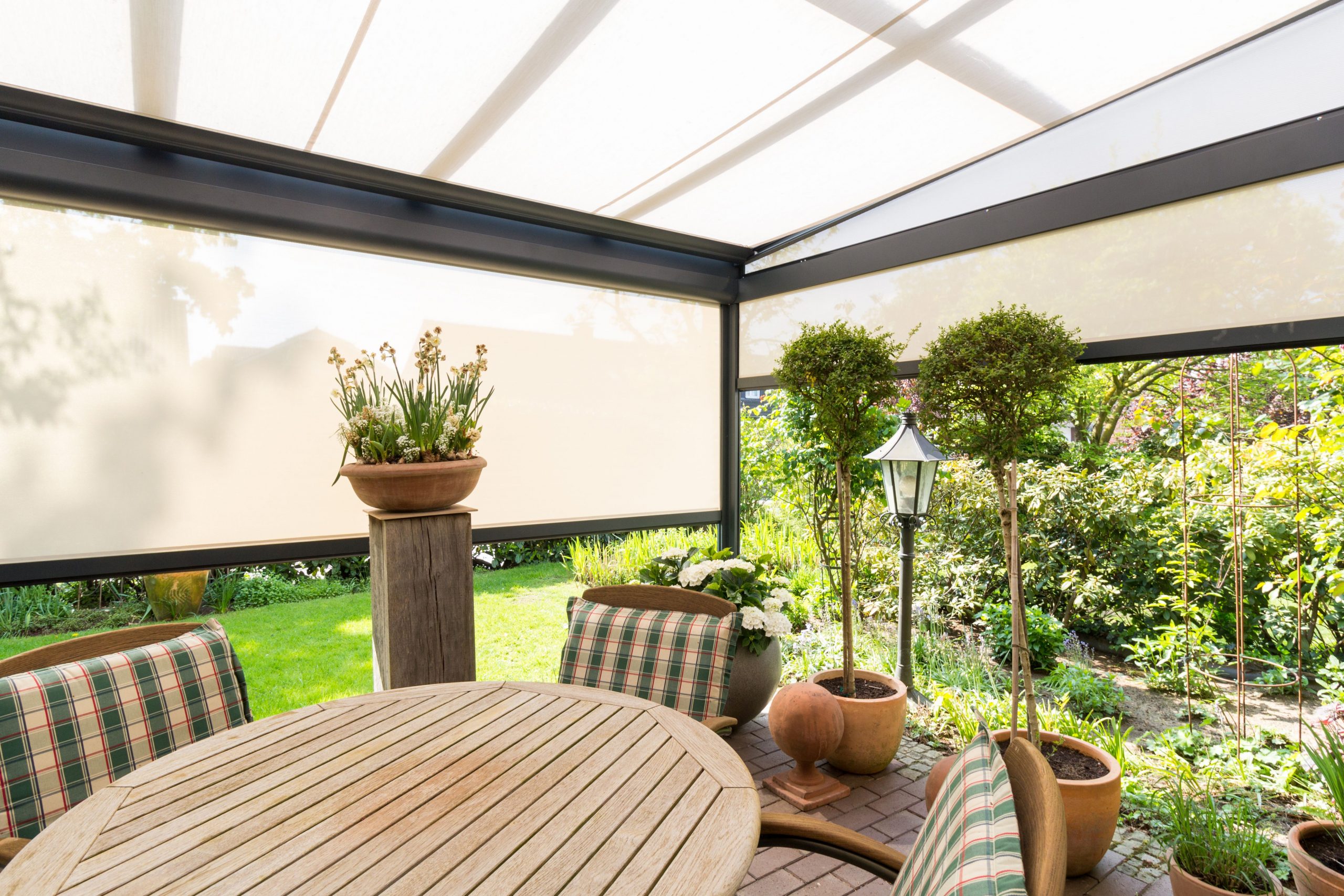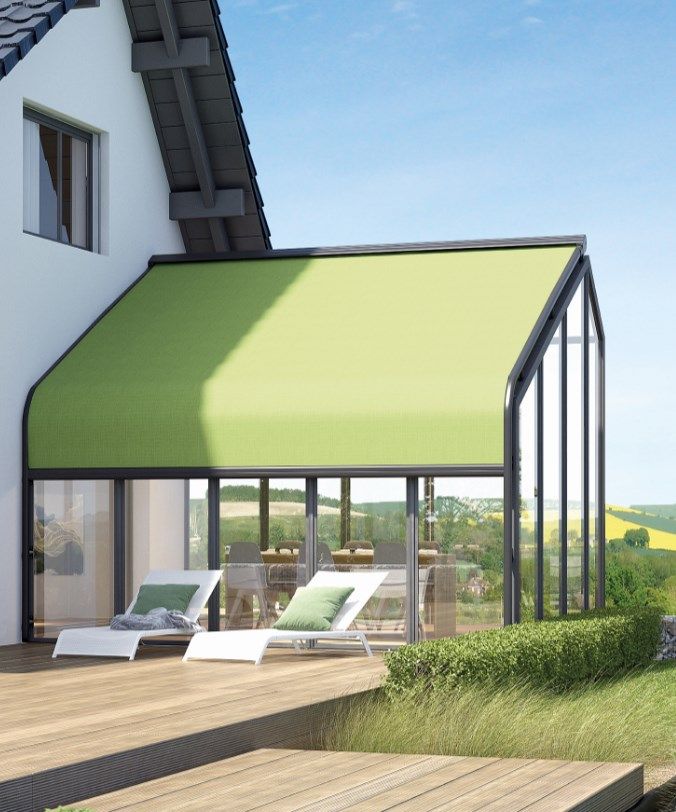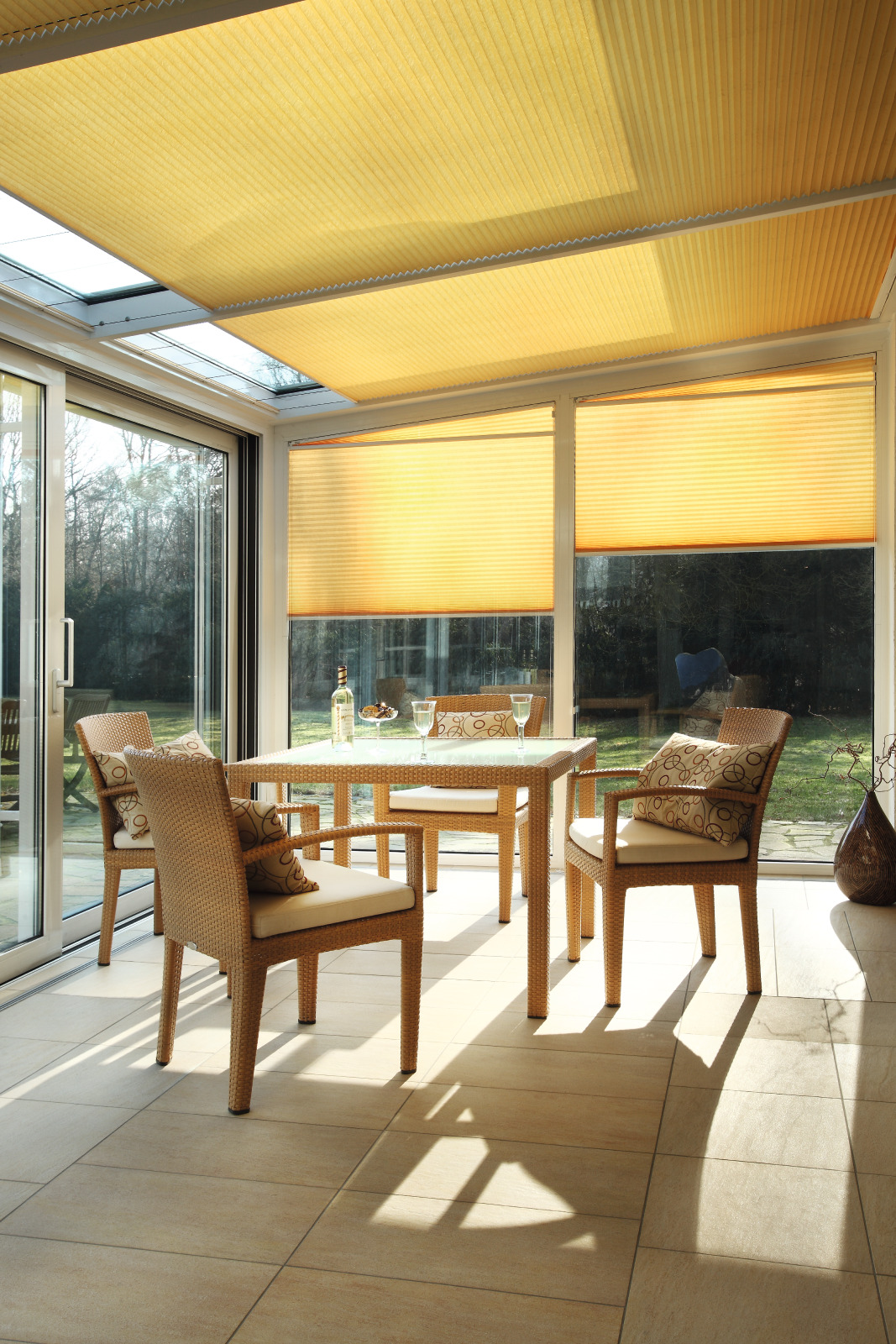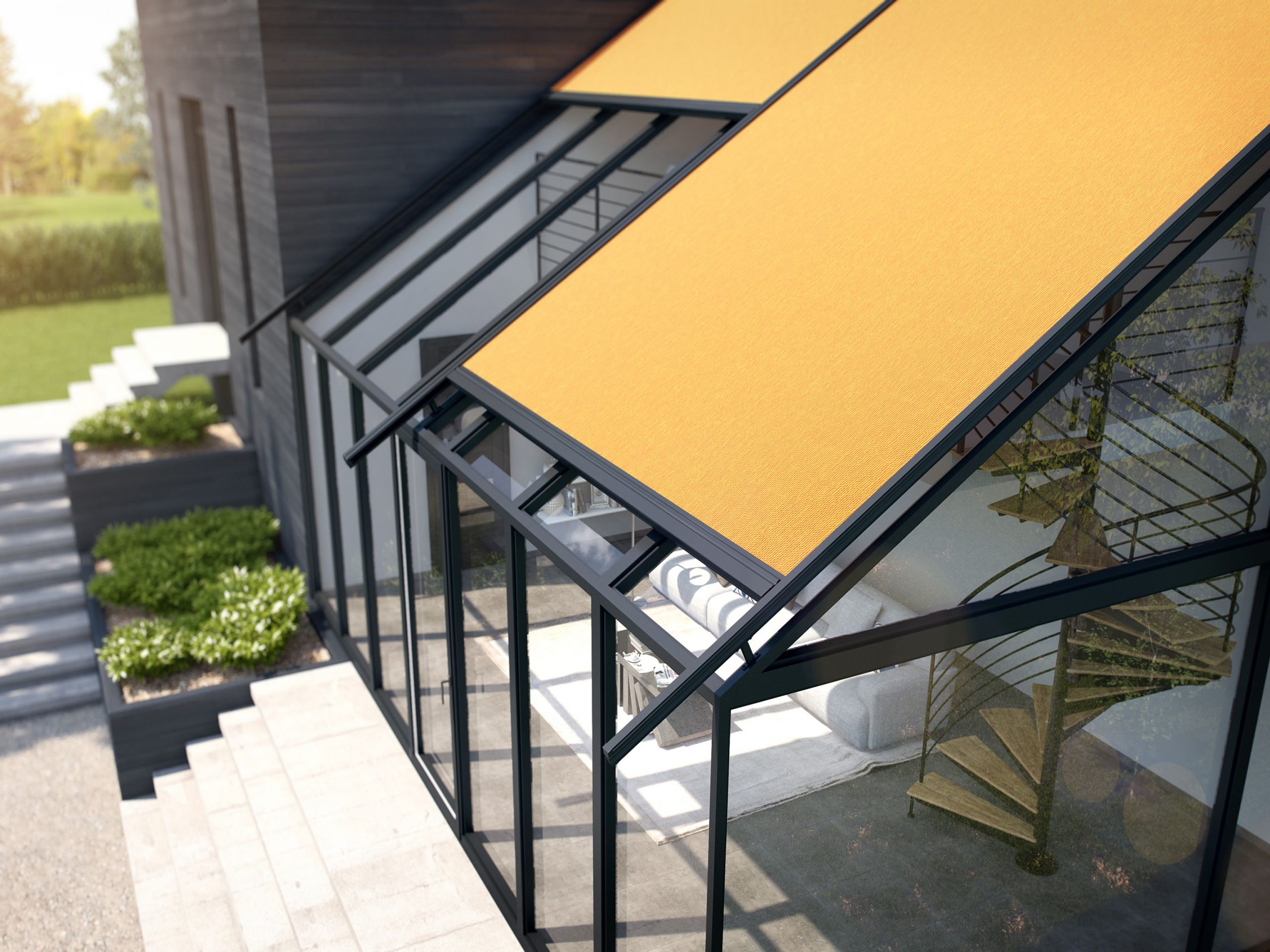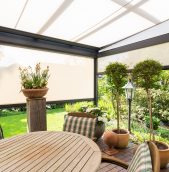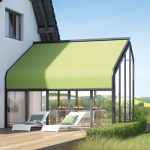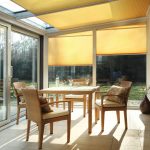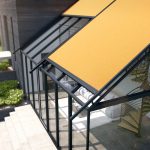 Conservatory & Sunroom Blinds & Awnings
Conservatory and sunrooms are a fantastic feature for homes and businesses, however even the best designed sunroom will require a sun control system, in order to provide the space with privacy and control heat gain. Conservatory and sunrooms have a range of interior blinds and exterior awnings to control heat transfer from direct sunlight as well as privacy for the space.
Get a Quote
Download Brochure
Download Drawings
Conservatory and sunrooms can be designed with suitable glass products to control heat transfer, however in extreme cases (e.g., summer heat) it is important to pair these products with a well-suited sun-control system. Conservatory and sunrooms can be an excellent source of natural light and passive heat in winter; however, it is important to ensure that the heat gain is managed in the summer-time and excessive daylight and glare is controlled.
SCS supplies a range of internal and external systems in order to control the amount of heat gained through direct sunlight and provide desirable design options. Our internal and external solutions include both horizontal and vertical systems for the sunroom.
All our products can be manually operated, crank operated or motorised (electric or solar), to ensure ease of operation. There are also a range of smart systems, such as wind and sun sensors, to ensure the product is protected and the indoor environment is managed, even when you are not occupying the space. Our products can also come with compatibility for home automation, to seamlessly integrate with your home or office set up.
Interior Blinds are available in a number of different fabric types and styles, providing you with excellent design flexibility. Pleated and Honeycomb Blinds are most commonly used on the interior of conservatory and sunroom systems. These types of blinds are compatible with both vertical and overhead glazing, fitting tight against the glass to add an additional layer of insulation to the area.
Exterior solutions such as Conservatory Awnings are also available, to provide automated external sun-control solutions. These systems are specially designed for conservatory and sunroom systems, seamlessly covering both the overhead and the vertical glazing in one continuous system.
For the vertical areas external shutters, venetian blinds and fabric awnings can be integrated in a variety of different finishes and styles to suit your project.
External awning solutions can come remote operated or wall switch operated. Multiple awnings can be programmed for a single switch or remote to operate. These systems also come with wind and sun sensors to ensure that the system can operate to protect the awning and the internal temperature, even when you are not occupying the space.